FUJI DENSHI IDENTITY
Sustainable High Frequency Heat Treatment Technology
For Your Bright Future
FUJI DENSHI IDENTITY
Sustainable High Frequency Heat Treatment Technology
For Your Bright Future
Synergy of Three Departments
in One Location
Since our founding, we have carried out high frequency induction contract hardening, equipment manufacture, and prototyping in the city of Yao, Osaka. All departments in a single location translates to the best solutions for our customers as the accumulated knowledge of each department is leveraged and shared by leaders working side-by-side.
Contract Hardening
Equipment Manufacture
Prototyping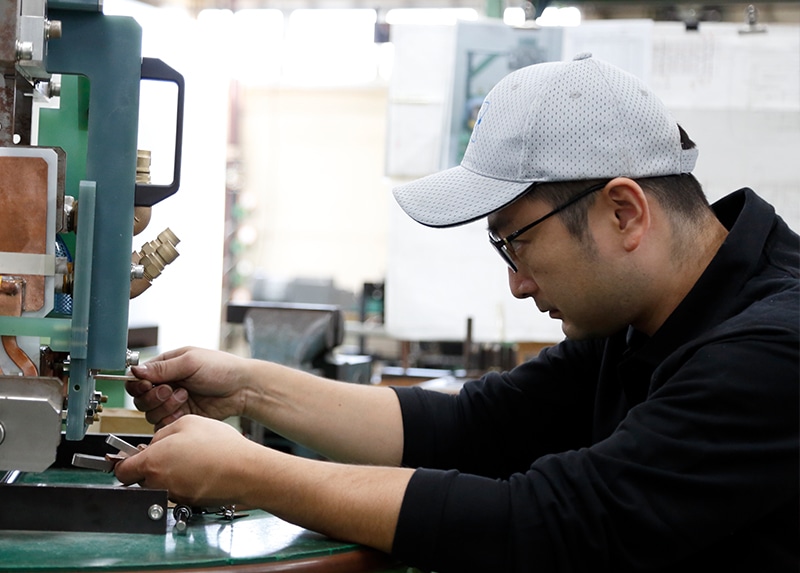 Continued Commitment to Coil Technology
Coils are the lifeline of high frequency induction hardening.
The coil breathes life into quality, productivity, and competitiveness. While many companies outsource this process due to cost and technical succession issues, we continue to provide unparalleled in-house coil design and manufacture.

Technical Collaboration for Equipment Manufacture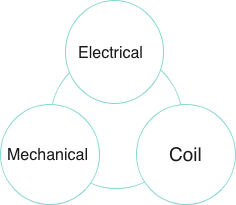 The design and manufacture of high frequency heating equipment requires extremely specialized electrical and mechanical knowledge, skills, and experience. Our electrical, mechanical, and coil staff work as a team and the same engineers are responsible for the equipment from design to assembly, trial operation, on-site supervising, and follow-up.

Heat Treatment Skill, Quality Assurance System
At our contract hardening and prototyping site, we harden workpieces of various shapes and sizes daily. We guarantee the quality of each product and mass production conditions through the hardening experience and skill of our workers, passed down since our founding, as well as through the scientific data from the latest measuring instruments.

Innovation Through Diversity

Nearly all of our employees, regardless of department, nationality, age, and gender, are certified as level 2 heat treatment technicians or higher. The skills that Fuji Electronics provides to its customers are shared by all employees, fostering a workplace that is rewarding, encourages new ideas, and creates better products.
Overseas trade services, translating, and interpreting are all performed in-house, allowing for direct response to customer requests.
Number of Metal Heat Treatment Certified Skilled Workers
23

Advanced Grade

27

Grade 1
・As of July 2022
Number of Registered Patents
299

Patents

172

Utility Models

73

Designs

11

Trademarks
Rapid Heating of Only Necessary Areas
Minimal Warping, Maximum Productivity
Power Consumption and CO2 Emissions Reduction
High Frequency Induction Heating Technology to Improve Both "Competitiveness" and "Environmental Preservation"
We promise to provide you with the best of FUJI DENSHI IDENTITY!