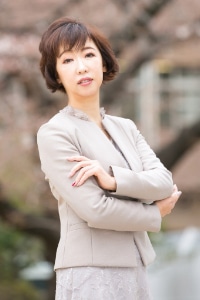 Fuji Electronics Industry Co., Ltd. has been involved in IH-based heat treatment equipment and many other applied technologies since its foundation, more than 60 years ago.

We have been strongly committed to technology and seeking the best results, through optimal methods. As a result, there have been difficult times when customers who desire inexpensive products have been reluctant to accept us.

However, we have been blessed with many customers who share our company's ideals and warmly support us. We have focused on how to establish a highly accurate, stable, and long-lasting process that is easy for customers to use. Fuji Electronics has been recognized for its work in this area.

Over the past few years, we have been working on predictive maintenance using IoT. We have applied for several patents and are ready to provide customers with several new products starting in 2022.
In addition, new applications for IH are appearing with the realization of carbon neutrality.

We will continue to be a company that boldly takes on new challenges, while utilizing our existing technology, to support our customers' competitiveness in the future.

To this end, we will continue to strive to develop a diverse workforce, a rewarding workplace, and positive and productive cooperation with our partners.
We are honored by your continued support and encouragement.
President and Representative Director
Hiroko Watanabe