Prototyping, Co-Development
Prototyping, Co-Development
Fuji Electronics is entrusted with various prototypes and co-developed products daily
Trial heat treatment to solve problems with existing products

Including cracking, warping, productivity issues

Newly developed product and prototype trial heat treatment and data collection

Including heating simulation, heat treatment sample production, cutting inspection, structure analysis, residual stress measurement, material analysis, and more

Consider switching heat treatment methods

Such as from carburization and flame hardening to high frequency or from furnace heating to high frequency induction heating
Fuji Electronics Industry Prototype, Co-Development Process
01

Confirmation of work piece shape, heating specifications

02

Consideration of heating method; Quotation

03

Heating simulation(Optional)

04

Heating coil design, production

05

Prototype trial

06

Heat treatment sample, trial data submission
*Nondisclosure agreements can be arranged, as necessary.
Fuji Electronics Prototype, Co-Development Merits
Choose the most suitable hardening machine from our wide range of processing units
Using the appropriate output, converter frequency, and hardening machine for the work piece shape is vital. With our 15 unique converters and 30 hardening machines, Fuji Electronics Industry can handle any work piece.
Virtual Factory Tour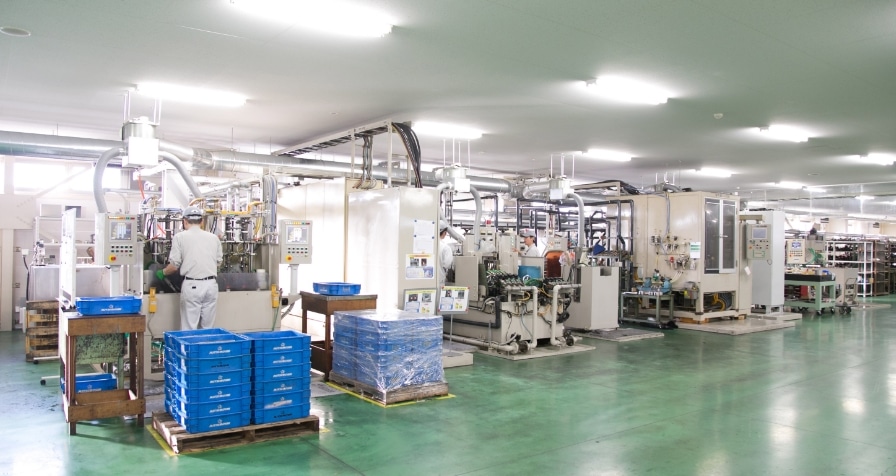 Optimal Heat Treatment Proposal
The keys to high quality heat treatment are the heating coil and heating plan.
At Fuji Electronics, hardening machine design, coil design, and manufacturing all take place in one central location, facilitating rapid trial response.
Including heating simulation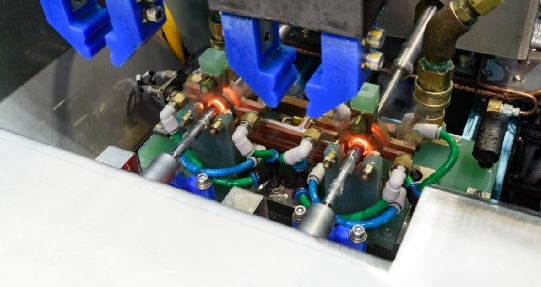 Leveraging our decades of experience and state-of-the-art measurement equipment to provide the data you need.
Collecting highly accurate data is vital to prototyping and co-development. We work closely with customers to develop their products, drawing on our wealth of data from contract hardening and machine production.
The latest measuring instrument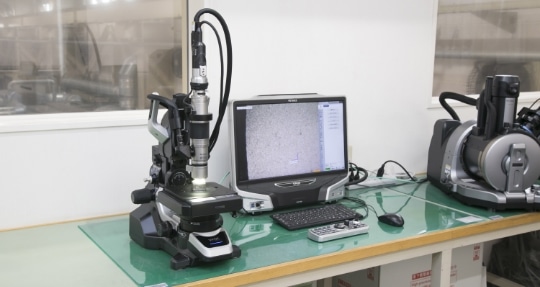 Prototype → Mass Production → Equipment Manufacture
Coils and equipment specifications vary from maker to maker, making cross-maker trial production difficult.
At Fuji Electronics, development is smooth, whether it be from prototype to mass production processing; from prototype to equipment manufacturing; or from mass production processing to equipment manufacturing.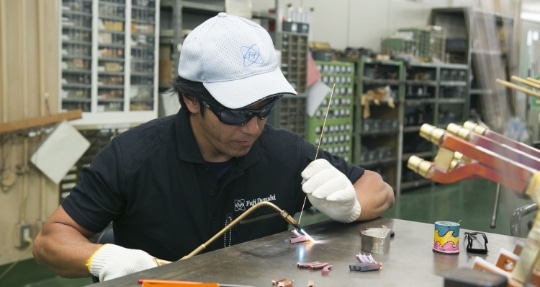 ▲