Manufacturing induction heating machines.
In-house hardening from single pieces to lots.
Developing new hardening prototypes.
Supporting our customers' competitive edge.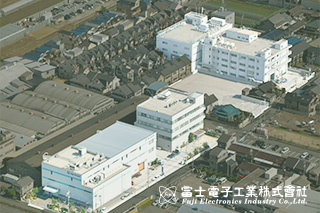 Fuji Denshi
All in one place.
We have provided in-house hardening and manufactured induction heating machines in Yao, Osaka since our foundation.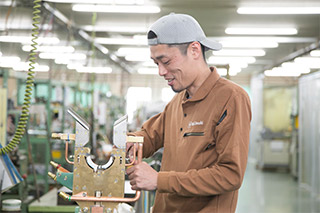 The heating coil: the core of the induction heating machine.
Where other manufacturers have turned to machines and outsourcing due to increase cost and loss of technology, our coils are hand-made by our skilled craftsmen, who cut, bend, and wind copper piping into the perfect shape.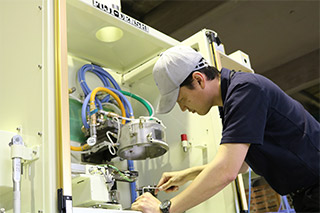 Machine Technology
Designing and manufacturing induction heating machines requires highly specific knowledge and experience in electrical and mechanical engineering. Our engineers are responsible for the entire process, including design, assembly, on-site commissioning, and after-service.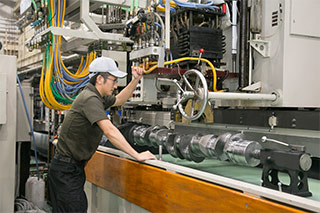 Induction Hardening
Our in-house hardening department hardens parts of various sizes and shapes daily. Relying on their vast experience and knowledge, our technicians calibrate the hardening machines to ensure the quality of each part.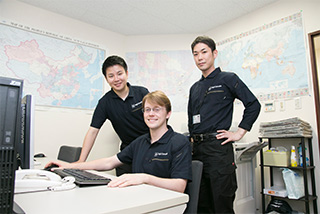 Diversity
Almost all of our staff have a minimum of grade 2 certification in heat treat technology regardless of department, nationality, age, and gender.
Our staff also manages imports and exports as well as negotiations with our international customers.
Coil craftsmanship, machine manufacturing, job hardening, prototypes, and international relations, combining to create new technology.
All in one place.
The pinnacle of IH solutions.
Supporting our customer's competitive edge.