Company Outline
Name
Fuji Electronics Industry Co.,Ltd.
Established
June 18, 1960
Headquarters
4-16 Oibara, Yao, Osaka 581-0092, Japan  TEL+81(0) 729-91-1361  FAX+81(0) 729-91-1309
Capitals
Yen 80,000,000.-
President
Hiroko Watanabe
Number of employee
125
Products/Services
High/middle induction job hardening
High frequency induction heating equipment and the parts
Transistorized converter and the parts
Thyristorized converter and the parts
Electronic application manufacturing
Manufacturing sales of Induction heating maschines,peripheral dervices and automated mechanisms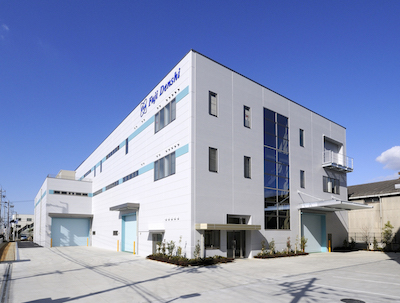 Departments / Clientele
Headquarter/Research center/Branches
Headquarter
6-71 Oihara, Yao, Osaka 581-0092
TEL : 072-991-1361
FAX : 072-991-1309

Plant Division :

TEL+81(0)72-991-1361 FAX TEL+81(0)72-991-1309

Job Hardening Division :

TEL+81(0)72-991-1401 FAX+81(0)72-991-5615

Research Center :

6-91 Oibara, Yao, Osaka 581-0092 , Japan TEL+81(0)72-923-2201 FAX+81(0)72-993-8203
Tokyo Branch Office
Showa Astec Bldg No.5, 3F, 1-12-14 Hamamatsu-cho, Minato-ku, Tokyo 105-0013, Japan 
TEL +81(0)3-5472-1361 FAX +81(0)3-5472-1362
Nagoya Branch Office
〒460-0022 Kanayama Suzuki Bldg. 7F, 1-9-17 Kanayama, Naka-ku, Nagoya Aichi 460-0022, Japan 
TEL: 81(0)52-322-1361 FAX: 81(0)52-322-1362
Main custmers
( from record in February 2015 )
| | | |
| --- | --- | --- |
| Exedy Corporation | NTN Corporation | Ohashi Kisan Co., Ltd. |
| Kawasaki Heavy Industries, Ltd. | Kia Motors Company | Kubota Corporation |
| Kuroda Seiko Co.,Ltd. | Hyundai Motor Company | Koyo Machine Industries Co., Ltd. |
| Cosmic Industry Co., Ldt. | KOBELCO CONSTRUCTION MACHINERY CO., LTD. | Sakamoto Kyouritsu Co., Ltd. |
| JTEKT CORPORATION | CITIZEN MACHINERY CO., LTD. | SHIMADZU CORPORATION |
| SHOWA CORPORATION | NIPPON STEEL & SUMITOMO METAL CORPORATION | Shin Nippon Koki Co., Ltd. |
| Subaru Corporation | Sumitomo Electric Industries, Ltd | Sonoda Machinary Co.,Ltd. |
| Daihatsu Motor Co., Ltd. | TSUBAKI NAKASHIMA CO., LTD. | TS TECH Co.,Ltd. |
| DMG MORI Co.,Ltd. | Toshiba Industrial Products and Systems Corporation | TOYO DENKI SEIZO K.K. |
| Toyota Motor Corporation | Toyota Industries Corporation | Nagato Corporation |
| Nabtesco Corporation | Nissan Motor Company | NSK Ltd. |
| Nippon Thompson Co., Ltd. | Nippon Bearing Co., Ltd. | NORITAKE CO.,LIMITED |
| Panasonic Corporation | Hitachi Construction Machinery Co., Ltd. | Hitachi Koki Co.,Ltd. |
| Hitachi Industrial Equipment Systems Co., Ltd. | Hitachi Power Solutions Co., Ltd. | Hino Motors, Ltd. |
| FUKUYAMANETUREN Co.,Ltd. | Honda Motor Co., Ltd. | Honda R&D Co., Ltd. |
| MAYEKAWA MFG. CO., LTD | Mazda Motor Corporation | Mitsubishi Motors Corporation |
| Mitsubishi Heavy Industries, Ltd. | Mitsubishi Electric Corporation | Mitsubishi Fuso Truck and Bus Corporation |
| Yamazaki Mazak Corporation | Yamada Manufacturing Co., Ltd. | Yamaha Motor Co., Ltd. |
| Yanmar Co.,Ltd. | UD Trucks Corporation | |
Reference of countries where our machines have installed.
We have supplied products to overseas factories of Japanese corporations and other international customers in over 20 countries.
In recent years, we have strived to provide thorough after-service to our international customers.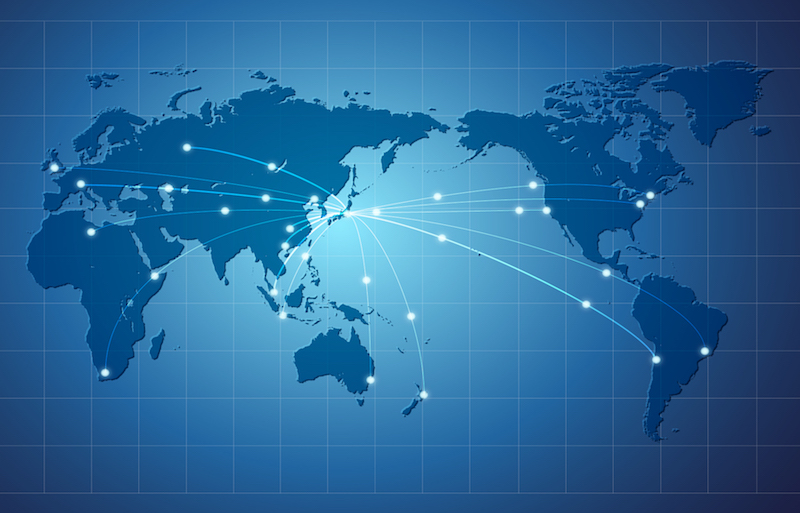 Reference of countries where our machines have installed.
United Kingdom/Bergium/France/Germany/Czech Republic/Poland/Russian/Iran/India/China/Myanmar/
Thailand/Malaysia/Singapore/Indonesia/South korea/Japan/Taiwan/Australia/United States/Mexico、etc.
Our induction heating technology is reproducible anywhere high-voltage electricity and water is available, making it well-suited for the global market. Our short cycle-time technology is especially suited for countries with poor electric infrastructure.
Our goal is to provide products that our customers can trust.
By using our products over a long period of time, the combined initial cost and running cost result in large savings.
In particular, our coils require only half the power of our competitors, resulting in long coil life, perfect for the global market.
Wholly Owned Subsidiary
Fuji (Foshan) Electronics Co., Ltd.
F3 Building, 31-2 Sanjiang Road, Leping, Sanshui District,
Foshan City, Guangdong Province, China 528137
TEL.86-(0)757-87662990 FAX.86-(0)757-87662991