Health Proclamation
Our Health Proclamation has been officially approved by the Osaka Branch of the Japan Health Insurance Association.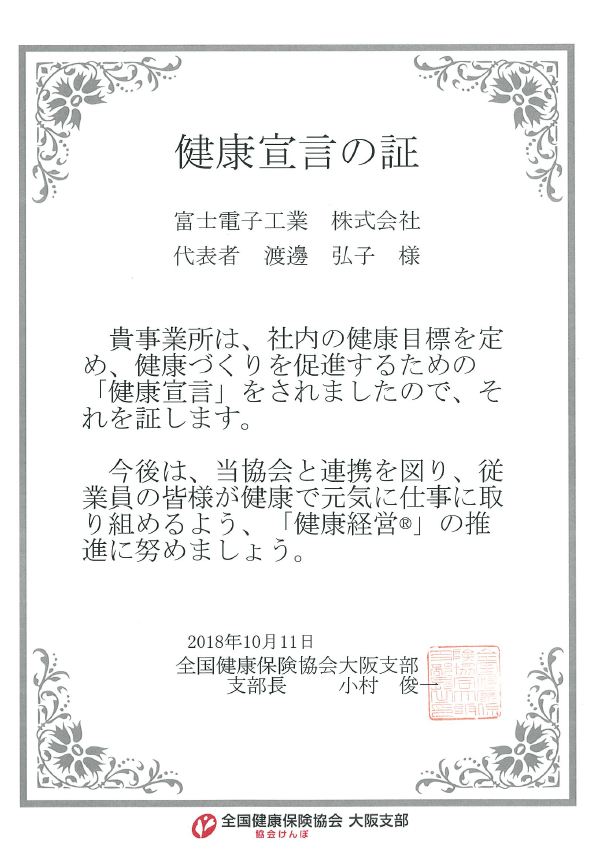 Health Proclamation
1.Health examination
100% of employees shall receive yearly health examinations.
2.Metabolic syndrome prevention
Affected individuals shall receive special health guidance to work towards improvement.
3.Re-examination and recommendation for treatment to required individuals
The above initiatives shall be implemented to prevent conditions from worsening.
4.1/4 day paid-leave
Paid-leave shall be available in units of 1/4 days to make hospital visits and treatment more accessible.
5.Full medical examination
All employees age 40 and older and employees age 35~39 who apply shall receive full medical examination, leading to early diagnosis and treatment of disease.