Induction heating machines for other applications
Annealing・Tempering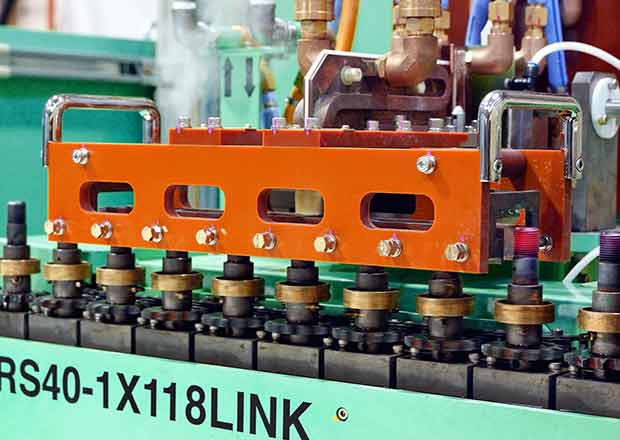 IH is suitable for partial annealing and tempering after carburizing and achieves desired surface specifications by heating only the necessary areas.
Shrink Fitting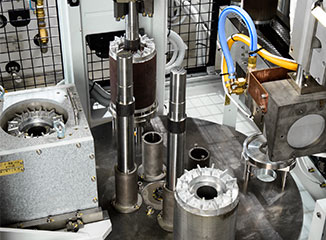 Induction shrink fitting is a process for connecting and detaching compressor rollers and shafts, bearings, and gears that is easily incorporated into production lines.
Pre-forging Heating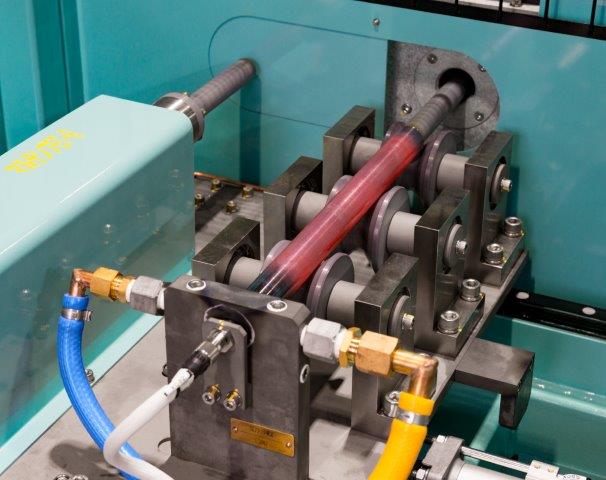 Billets are heated by our high-power, high-efficiency transistorized converter before forging. Only the billets are heated, thereby decreasing required energy and space.
Getter Firing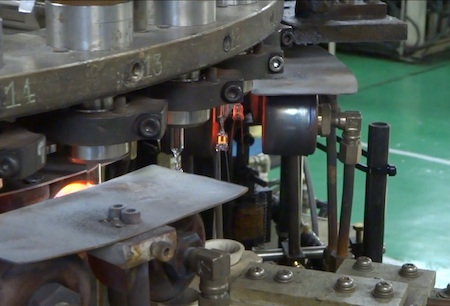 Metallic materials in a glass tube are heated and vaporized.
Brazing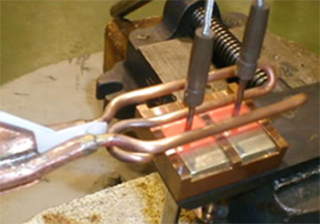 Brazing by induction heating is much more efficient than burners. Induction brazing also has high reproducibility, short processing time, and clean working environment.
Sintering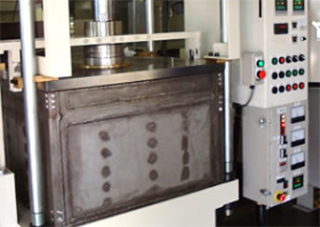 Our temperature control technology is well-suited for sintering including tungsten carbide hot press, vacuum, and diamond tools.
Pipe Welding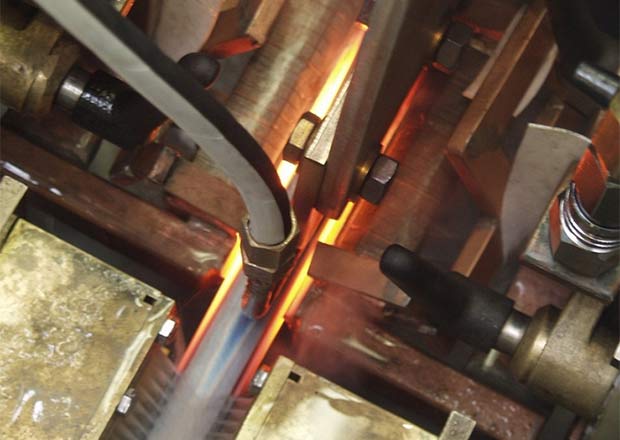 Pipes are passed through a heating coil and welded together. The necessary heat is generated in the metal pipes themselves for high energy efficiency.
Induction heating machines for other applications