Hardening Machines
-Construction・Agriculture-
Idler・Roller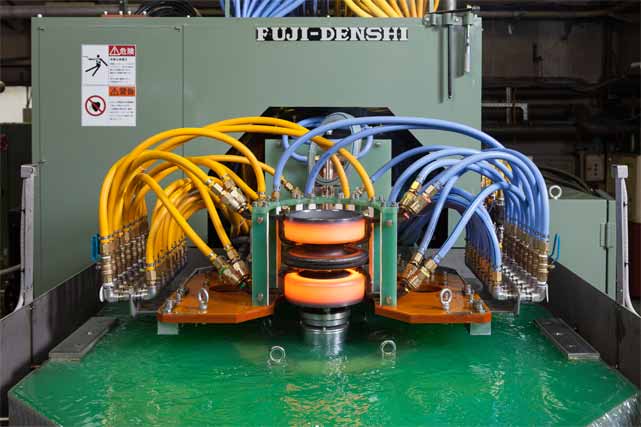 Hardening for large idlers using semi-open coil hardening method shortens cycle time by combining processes into one.
Even casing created by two-step heating (MF preheating / HF heating) method.
Entire part submerged into quenching water for even case depth.
Vertical Scan Hardening Machine
No pit required for machine installation.
Easy part loading/unloading due to low position.
Heating coil and quenching jacket combined for quick quenching.