Heating power supply
Large Model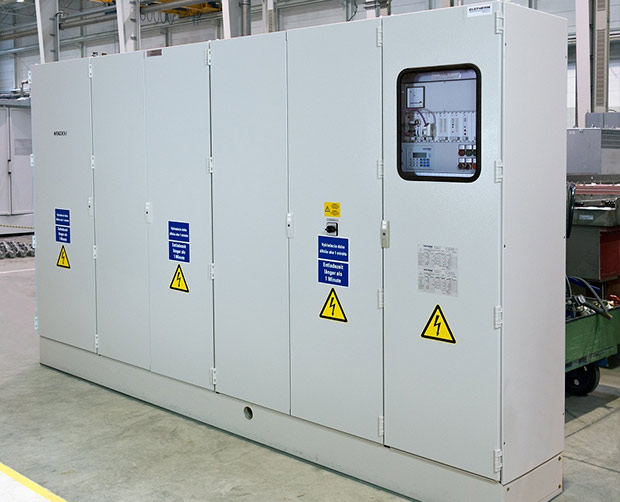 Conversion efficiency 95~97% top in industry.
One converter can be used in combination with multiple hardening units requiring different frequencies for compact design.
Frequency selection available.
High precision monitoring and control by high-speeding data processing.
Parallel resonance circuit adjusts to load changes caused by processing different parts.
Compact Model FIT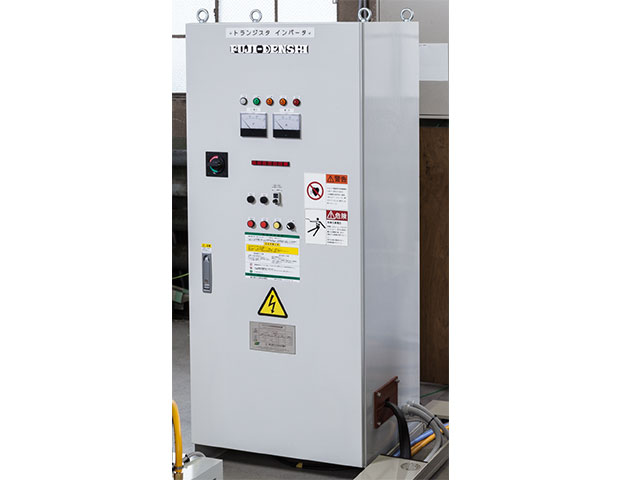 For low-power hardening, welding, shrink fitting, and annealing.
Lower cost than large transistorized converters.
Over 55% reduction in energy consumption and 75% reduction in running cost compared to vacuum tube converters,
Compact design for space saving.
Multi-Converter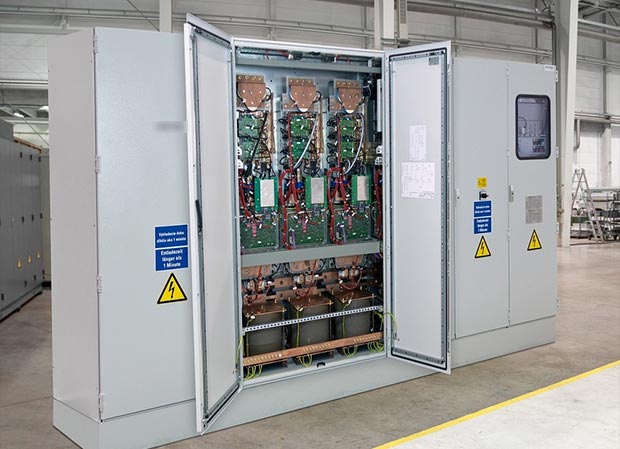 Requires only one incoming panel.
Multiple independent converter units in one frame, allowing for simultaneous heating with different power and frequency.
Less space required compared to separate converters.
Simple piping and wiring layout for reduced cost and easier maintenance.